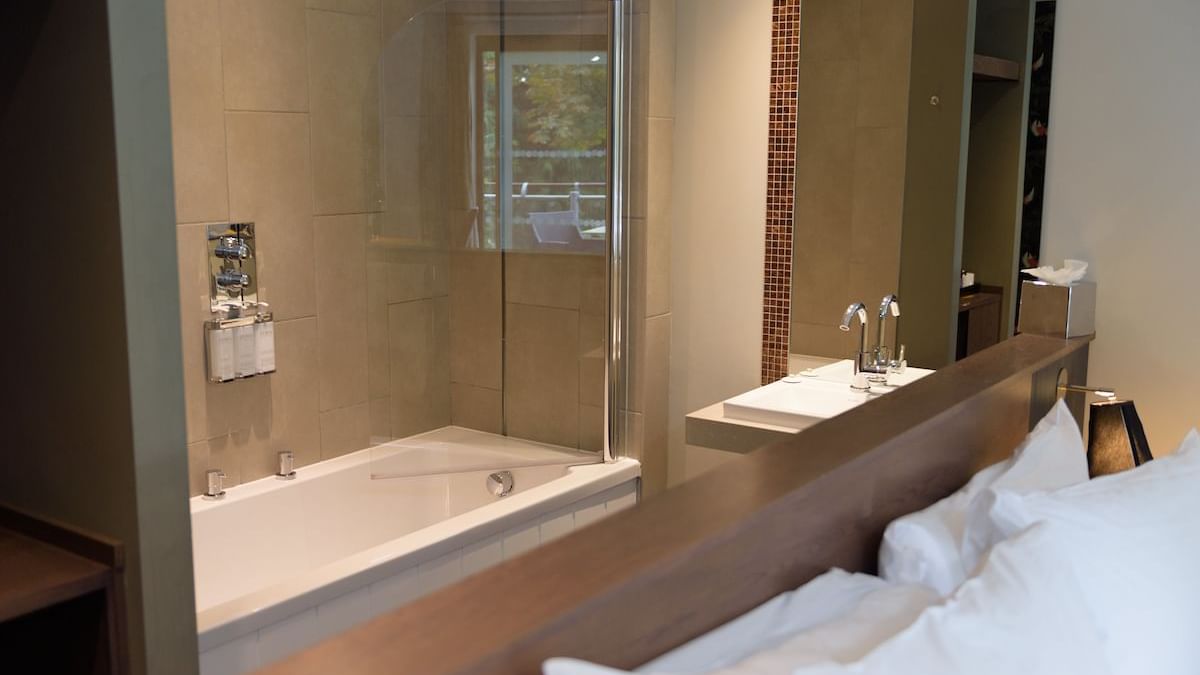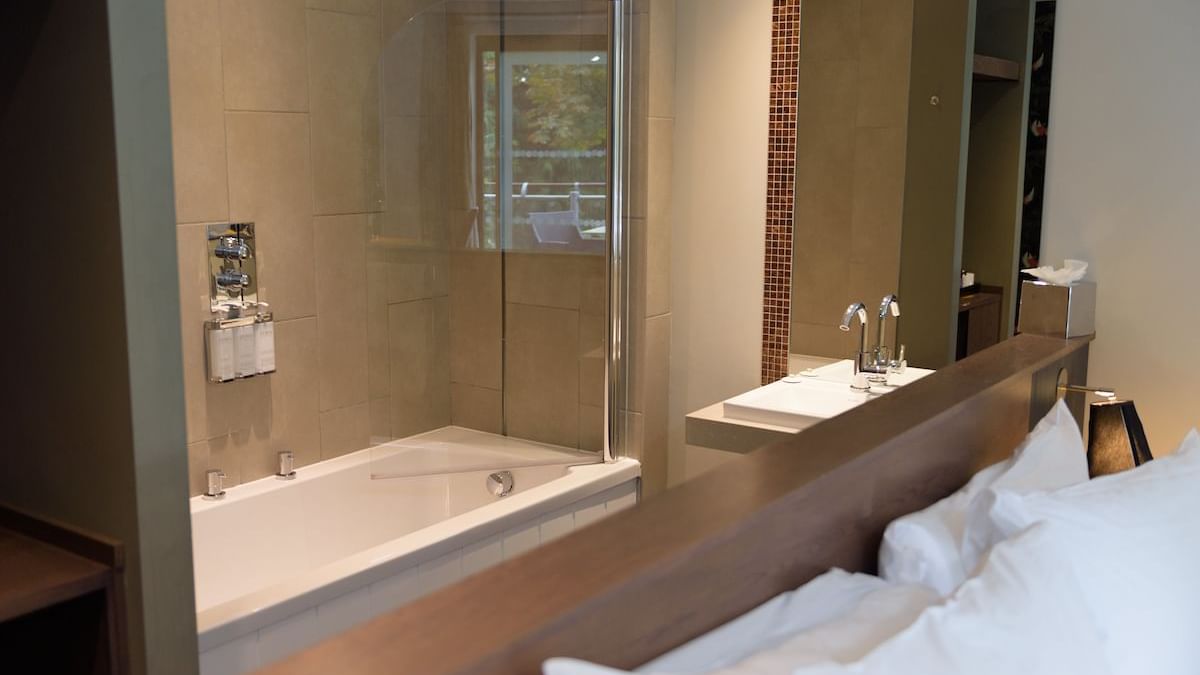 Sink Into the Comfort
Superior Rooms are the best rooms in the hotel, located in the outer wings, with views across the woods and estate. They offer king size beds, spacious layout, comfortable furnishings and south-facing balconies.
Each room is individually decorated in tones and textures that compliment the natural surroundings. Superior Rooms also feature an open-plan design with a large bath and overhead shower located in the main room. There is a separate en-suite WC in the room, along with Free WiFi, air-conditioning, TV, a cooler cabinet, tea and coffee facilities, hairdryer and bathrobes, all included to help make your stay with us all the more relaxing.